Lorna Jane is first in fitness and fashion. Their aim to inspire women to live their best life through active living. Shop in store for the latest trends in active wear. Lorna Jane is located near Terry White Chemist.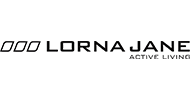 Lorna Jane Trading Hours
Monday - Friday
9:00am - 5:30pm
Saturday
9:00AM - 5:00PM
Sunday
10:30am - 4:00pm
Lorna Jane Shop the latest fit fashion and be inspired to live active every day with Lorna Jane. Visit us today!