TRAINERS STORE'S FUTURISTIC RETAIL LOCATION
Introducing their latest innovative retail location that blends a physical installment with a digital retail model set to change the way Trainers Store operates for the future.
While Trainers will still trade out of their flagship Mooloolaba and Auckland stores, their new installment will allow customers to shop with in a hands-on environment, as well as shopping online with orders shipped directly to the customer on the same business day. Trainers Store's latest futuristic installment allows the option of taking home a range of products on the spot, with the choice of shopping their complete range online.
The modernistic store is now open for business and located near Best & Less. Here you will find a range of brands including Adidas, TRAINERS, New Era, Mitchell and Ness, Reebok, The North Face, Patagonia, 9FIVE & more.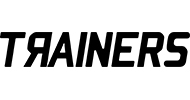 Centre Trading Hours
MONDAY - WEDNESDAY
10:00AM - 4:00PM
THURSDAY
9:00AM - 4:00PM
FRIDAY
10:00AM - 4:00PM
SATURDAY
10:00AM - 4:00PM
SUNDAY
10:00AM - 4:00PM
Good Friday
CLOSED
Easter Saturday
9:00AM - 5:00PM