Technology & Appliances
Vodafone
It's hard to believe you can get great mobile value without some kind of catch. Yet with Vodafone value bundles, you get real value: the stuff you want, the way you want it. There are lots of different value bundles, so choose the one that best suits the way you use your mobile - as well as great services that are unique to Vodafone. Located opposite Priceline.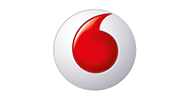 Vodafone Trading Hours
Monday - Wednesday
09:00AM - 5:30PM
Thursday
9:00AM - 7:00PM
Friday
9:00AM - 5:30PM
Saturday
09:00AM - 5:00PM
Sunday
10:30AM - 4:00PM
Vodafone store at Kawana Shoppingworld, Sunshine Coast, Queensland.