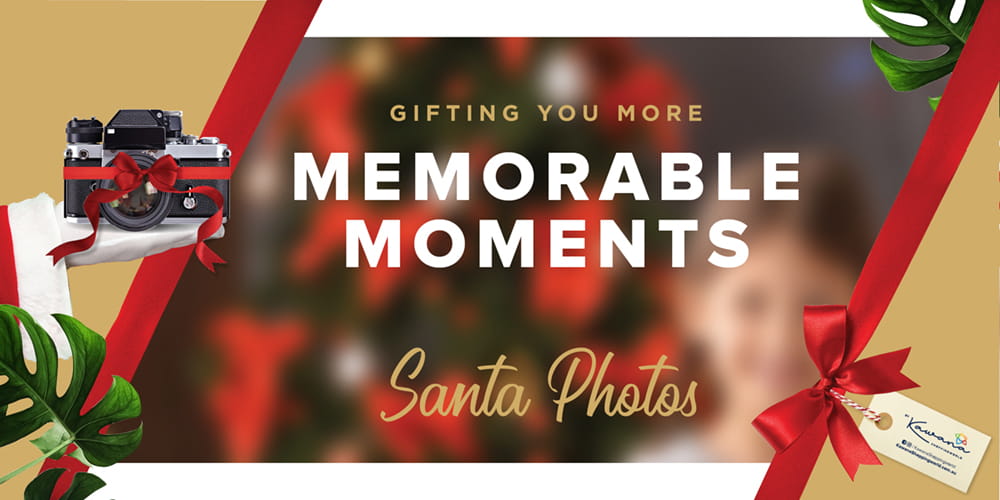 Visit Santa and let him know what's on your wish list this Christmas! Plus, every child who visits Santa will receive a FREE gift.
Jump the queue and book online here!
Opening Hours:
Monday - Wednesday: 9am - 5pm
Thursday: 9am - 7pm
Friday: 9am - 5pm
Saturday: 9am - 5pm
Sunday: 10:30am - 4pm
Extended photography hours will commence from Monday 17th December. To see a full price and package list, click here.