Services
Car Cleaning Tips
From the team at Clean Me Car Wash
1 Choose the right time
Don't try to wash and wax your car in extreme heat or direct sunlight. If it's hot, then water will evaporate quickly and form grimy residue before you have a chance to wipe it off. Dark coloured cars can absorb so much heat they become hot to the touch – this doesn't just burn your fingers; it can affect some of the chemicals used for car valeting.
2 The science of washing
There's lots of advice about the best way to wash a car. Some suggest you wash down the car with plain water first to get the worst of the dirt off. That's not a bad idea if your car is especially dirty, and it will reduce the risk of rubbing grit into the paintwork later.
We suggest washing your car with proper car wash solution. (Clean Me Car Care Wash & Wax) Don't use household detergent because this will strip away any protective wax layer on the paint.
Start from the roof, then work your way down the sides, front and rear of the car.
Be careful that your bucket is not collecting grit. (Grit Guard from Clean Me Car Wash Store) You can get grit guards to fit in the base – effectively a plastic grid that stops your sponge reaching the bottom of the bucket. If in doubt, get a fresh bucket of car wash rather than risk rubbing grit into the paint.
If you've got some stubborn spots, don't just keep rubbing away because this may damage the paint. Instead, use a tar and bug remover spray. And if you have any dirt that appears to be bonded into the paint, you can use a clay bar to remove it. (Clay Towel from Clean Me Car Wash Store) Note: we recommend you read the instructions carefully, because this is professional valeting territory.

3 Wheels and tyres
Don't forget the wheels. You'll probably need a pretty stiff brush to remove all the brake dust and road grime and here's a handy tip – when you think you're done, push the car forward through half a rotation of the tyres and do it again so that you clean the parts you couldn't get to properly the first time around.
There are special wheel degreasers and cleaners which will remove grime without damaging paintwork in the way a regular detergent might.
You can also get tyre cleaners that give your wheels that new car look. The shine soon fades away, but it looks great while it lasts and it's a handy tip if you're just about to sell your car. (You can purchase Wheel Cleaner to loosen and lift break dust & Wet Look Tyre Shine)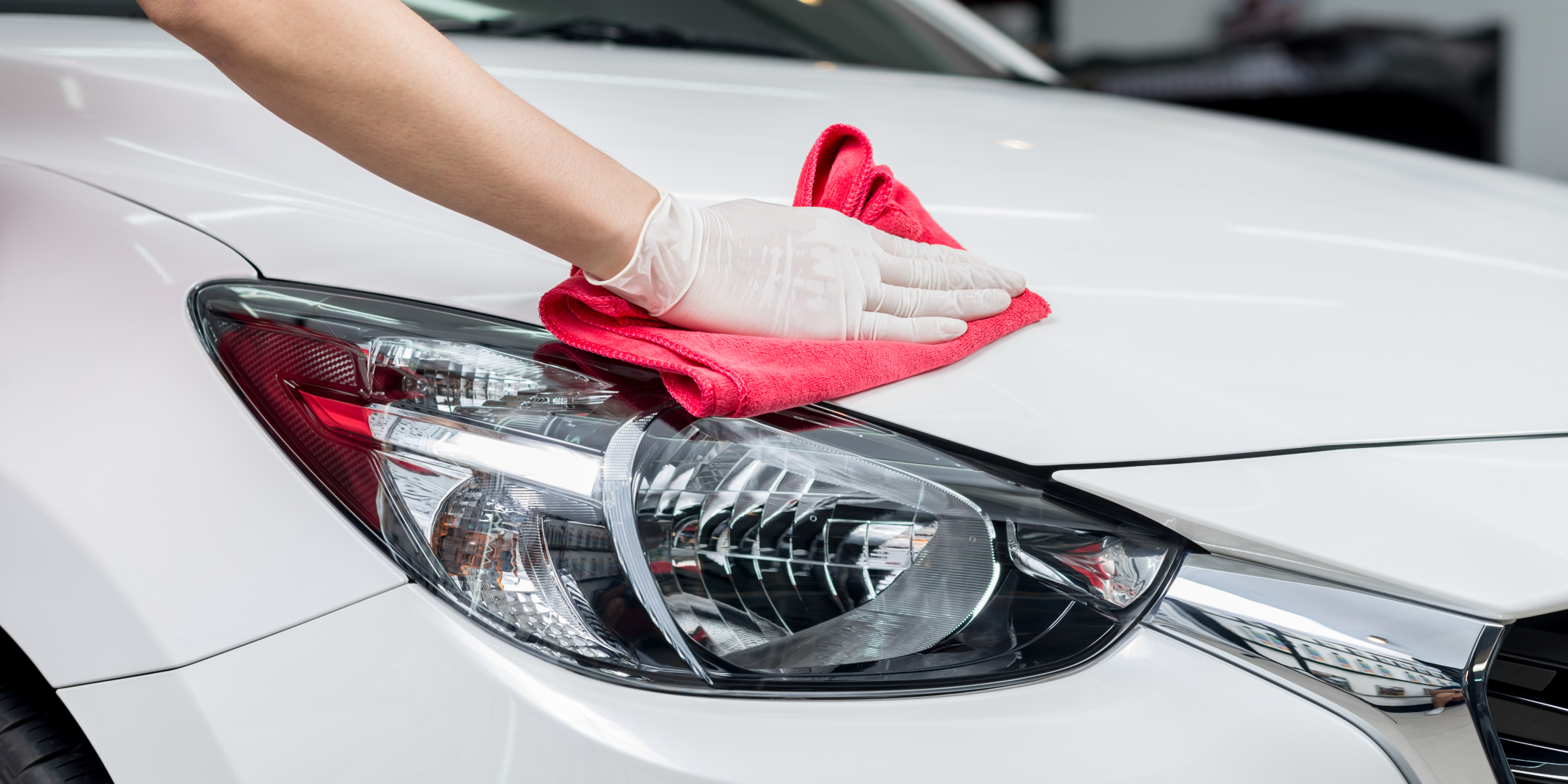 INSPIRATION
Check this out