Food & Drink
Gelatissimo's New Flavours Of The USA Gelato
Available now
Just because you can't physically travel right now, doesn't mean your taste buds can't either! Gelatissimo is here to satisfy both your wanderlust and your sweet cravings with their new Flavours of the USA range! They've come together with HERSHEY'S, as well as Western Australian distillery WHIPPER SNAPPER, to create a trio of classic USA flavours.

First, we have Peanut Butter Cup Made With Reese's. It's a creamy peanut butter gelato with a hint of Hershey's cocoa powder, drizzled with a chocolate ripple, and scattered with roasted peanuts and chunks of Reese's Peanut Butter Cups. You can't go wrong with this classic combination of chocolate and peanut butter!

Then we have Chocolate Kisses Made With Hershey's. It's a rich chocolate gelato made with Hershey's Kisses and Hershey's cocoa powder, then drizzled with more melted Hershey's Kisses throughout the gelato. Because you can't have too much chocolate. Here to satisfy every chocoholic's cravings!
And finally, we have Bourbon Caramel & Pecans. It's a bourbon-style gelato infused with Whipper Snapper Upshot Australian Whiskey, drizzled with bourbon caramel swirls and sprinkled with crushed candied pecans. Proudly supporting Australian distilling, Upshot Australia Whiskey is uniquely smooth and inviting, made from 100% Western Australian grains.
Treat yourself by visiting Gelatissimo Kawana Shoppingworld today.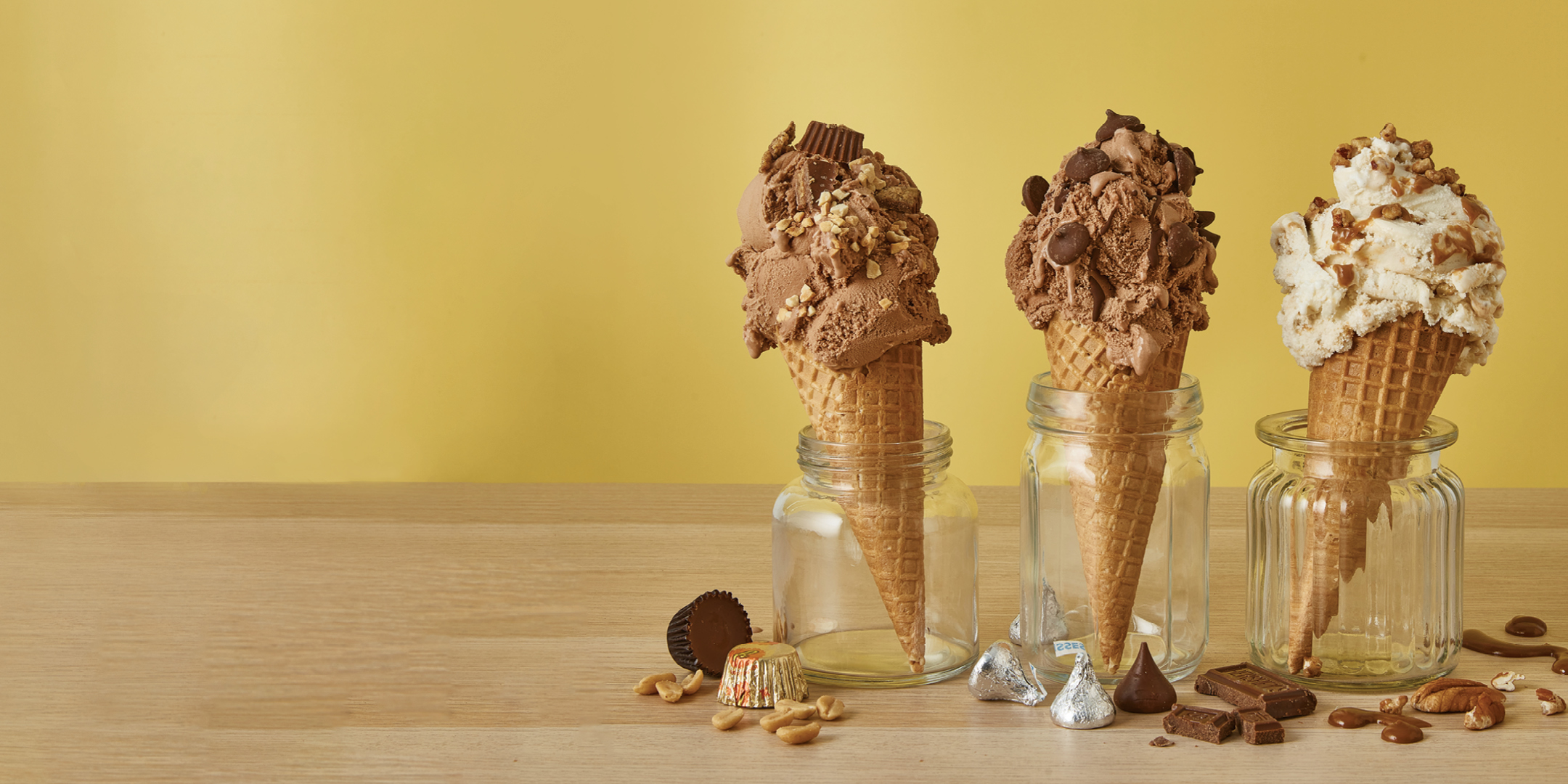 INSPIRATION
Check this out