Always Was, Always Will Be
In the spirit of reconciliation we acknowledge the Traditional Custodians of this land, the Kabi Kabi and Jinibara peoples of the Sunshine Coast, and their connections to land, sea and community. We pay our respect to their elders past and present and extend that respect to all Aboriginal and Torres Strait Islander peoples today and recognise the continuation of culture, spiritual and educational practices of Aboriginal and Torres Strait Islander peoples.
Kawana Shoppingworld has partnered with Barkindji artist Maddison Gibbs titled 'Always was always will be', which will be displayed on our website and digital screens in celebration of NAIDOC Week 2020.
Maddison Gibbs Artist Statement
This artwork is an acknowledgement to the country on which we meet, live, work and play, inspired by the local landscapes, foods, bush medicine and healing plants.
One of the first Aboriginal lessons as a child is to sit down with elders, slow down and listen. This was the initial concept for the work. To sit, listen and honour our flora brothers and sisters and visually return them to the site where they once existed. I draw seeds, nuts, flowers and berries.
This is a celebration, recognition of the oldest, most intricate, sophisticated and connected society in the world and the connectedness we still share with the land and all living things on it. We plant our seeds, messages and energy into this earth and she returns with life, food and medicine. Channeling ancestors reconnects and builds upon our connection to our mother earth and our culture and stories and she reminds us to always be respectful to ourselves and all living things.
I am interested in creating dynamic artworks to activate and enrich the culture in cities on a public and accessible level. Through cultural activation I am creating identity and marking space through historical ties and combing cultural landscapes and hubs to create imaginative and inspiring places for the community to enjoy and to enrich the life of cities.
My artwork is informing public space with Aboriginal content to celebrate the dual histories of Australia. It celebrates the oldest living culture in the world. Always was always will be Aboriginal Land.
For more information visit www.naidoc.org.au/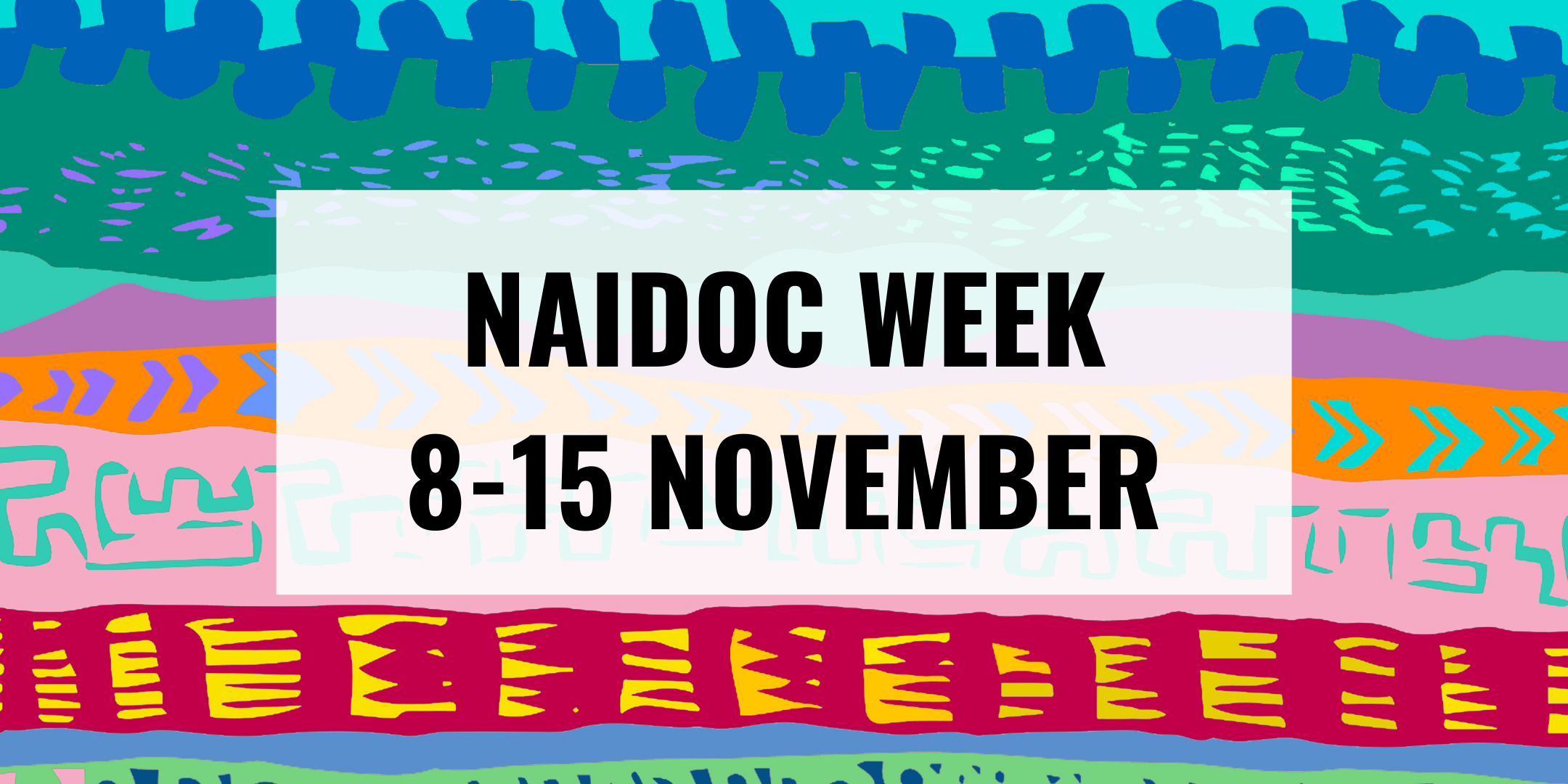 INSPIRATION
Check this out