Fashion
New collection launch
Plus, spend and save!
Black Pepper have just launched their new Spring collections!
Classic - Just as the name suggests, the Classic collection is built around everyday pieces. Providing not only comfort & functionality, Classic exudes a feminine touch. Enjoy mixing new pieces from the Classic collection with pieces you already own.
Style - The Style collection is designed for those who enjoy that little bit more. Experiment with layering, explore new prints and find your perfect cut - all whilst looking chic when you're dressed in pieces from the Style collection.
Platinum - Have a special occasion? Enjoy a unique style but don't want to sacrifice on fit. You will fall in love with the finer details of Platinum, showcasing sequins, shimmer and lace. Feel glamorous in the Platinum collection.
Plus, spend and save!
Spend $100, Save $15. Spend $300, Save $75*
*Terms and conditions apply. See in store for more.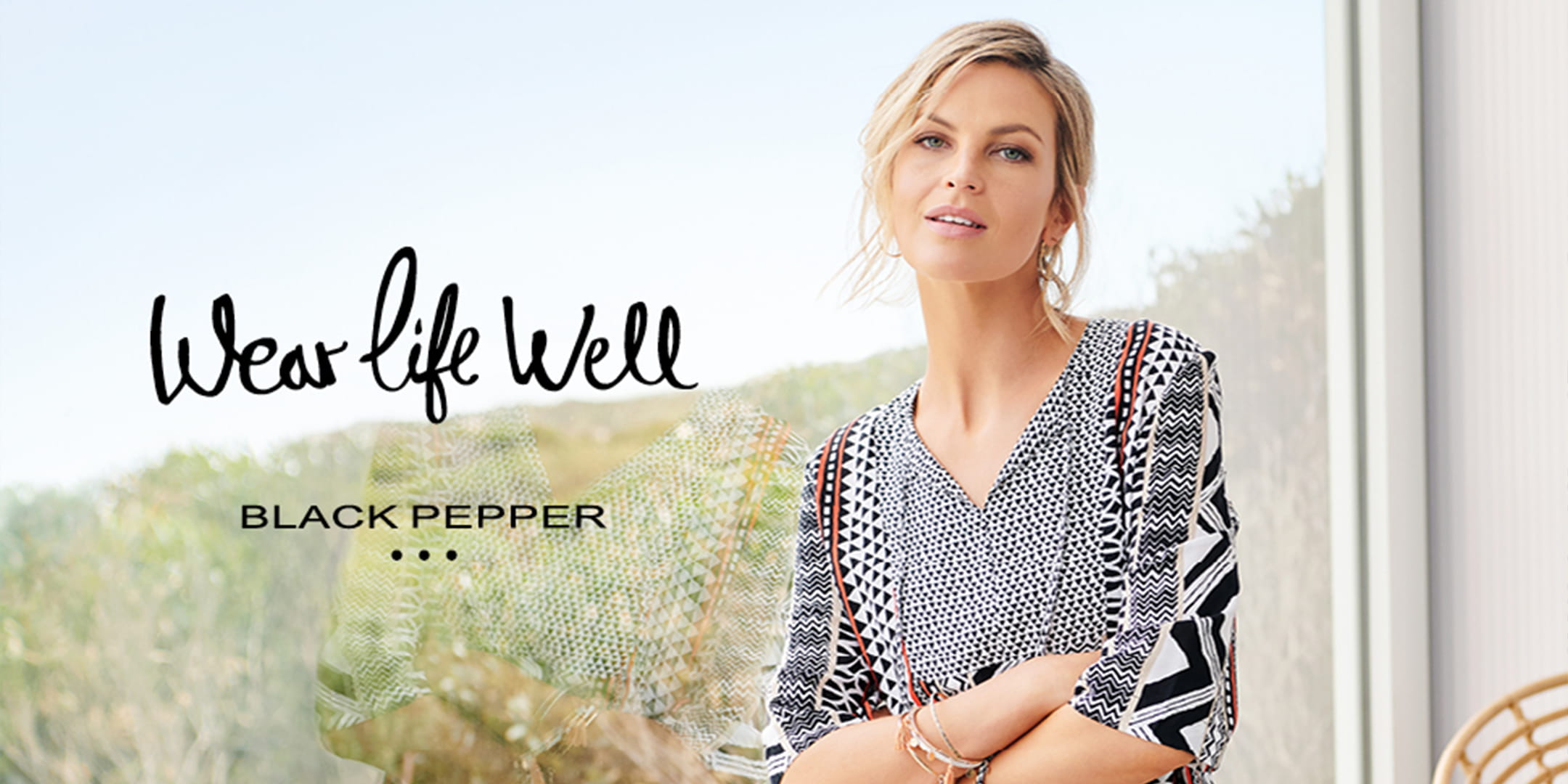 INSPIRATION
Check this out